Esports WEGA GLOBAL GAMES
Category
Opening Ceremony
Our Mission
Video Content Design
Organisation
The Planners
With 3800 sqm of video display, this opening ceremony was one of our biggest achievements
Wega Global Games is a famous video game competition featuring Counter Strike GO, DOTA 2, Street Fighter V and eFootball PES. Studio Sheji was commissioned to create the video content of the grand opening ceremony based in Qatar.
The project kicked off with innovative yet challenging technical demands under a tight timeline. The Show was directed by Steven Martin and our team had the pleasure to work together with another two renowned local Belgian studios PixandReal and Prismax (Tomorrowland) for such accomplishment.
Studio Sheji has designed the animated digital backgrounds for each video game theme which were presented on the giant LED backdrop wall (1000 sqm) as well as the massive video projection on the floor (2800 sqm). The opening show took place at the iconic Khalifa Stadium in Doha.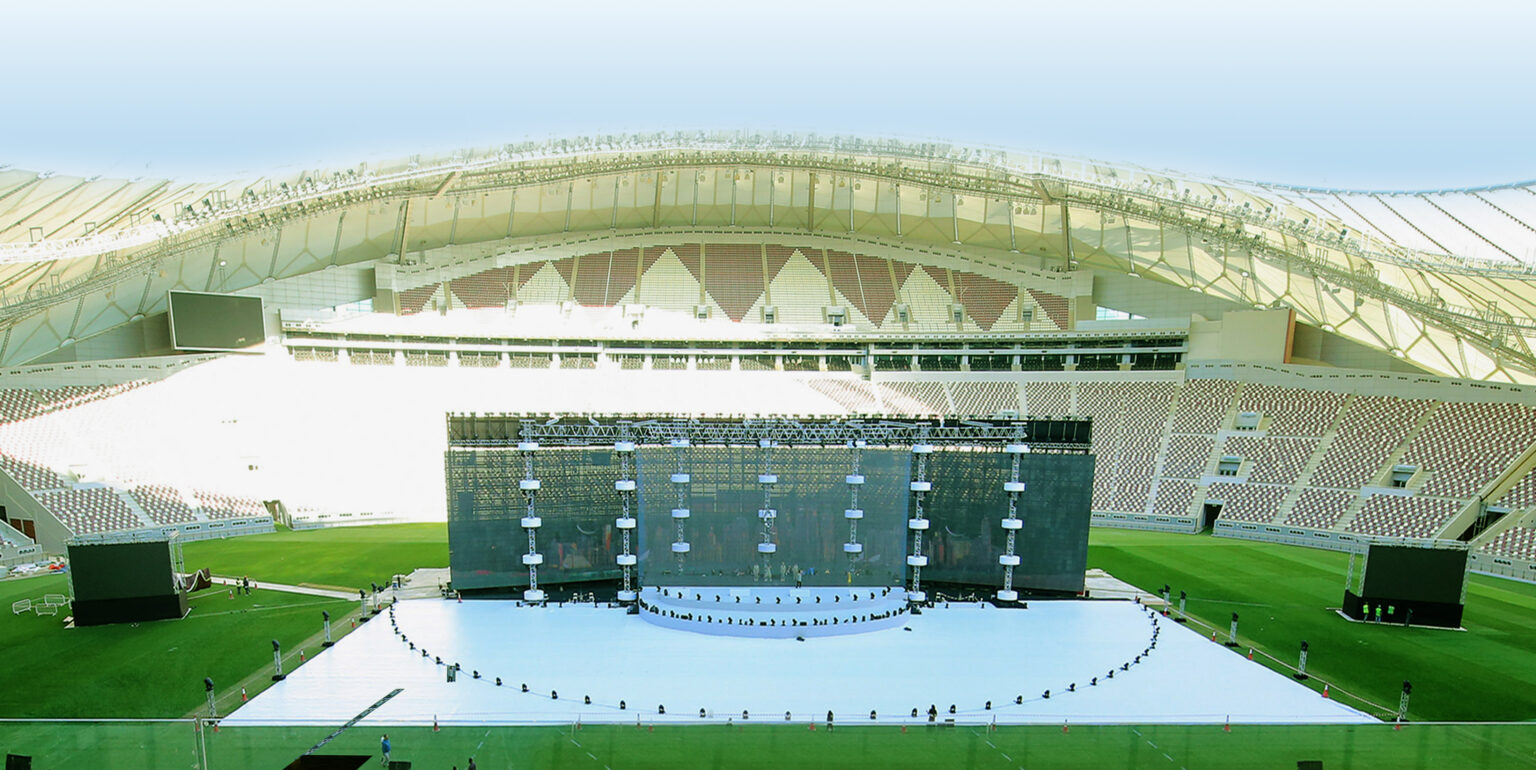 Technical direction: Trimex – light design: Painting with Lights – video engineering: Visual Solutions