Studio Sheji provides high-end visual content services for :
Live Entertainment : Permanent Shows, Operas, Ballets, Concerts and Circus
Large scale events : Opening Ceremonie, Brand Activation, Fashion Show and Video Mapping Show
Museums & Leisure Parks
Exhibitions & Festivals
Conferences
Pitch & Clients / Investors Presentation
You can rely on us for creating your content from A to Z as a full package. You may also opt for a tailor-made option by outsourcing the components that are our strong suits:

VIDEO MAPPING

ART DIRECTION

PREVISUALISATION 
CONCEPT ART 
AI GENERATED IMAGES
2D/3D ANIMATION

MOTION GRAPHICS

STORYBOARDING
Studio SHEJI is based in Belgium, the crossroads of Europe. We are a convivial human-sized company with solid footprints in several major entertainment projects across the world. Being visual artists and digital technologists, we have the desire, together with our clients to bring emotions onto the stage. Our design takes you and your audience for a spectacular and immersive experience in which images visually transform each performance into modern poems.
Gilles Leempoels is the founder and the video director of Studio Sheji. 
With a great appetite for cultures from different corners of the world, he has inspiring and designing in the last fifteen years concepts through video content for projects and permanent shows in Asia, America, Europe, and the Middle East.
Gilles comes from Visual Design and Cinematology background. For years, he had been working as a supervisor and designer for the world-renowned Director Franco Dragone (former Art Director of Cirque du Soleil) and his most talented team. Together, they had created marvellous art pieces such as the prestigious shows "The house of Dancing Water" and "Lido Paris Merveilles"
In 2021, Gilles is the scenic video content director of the international renowned show ERA 2 "Spirit of Shanghai".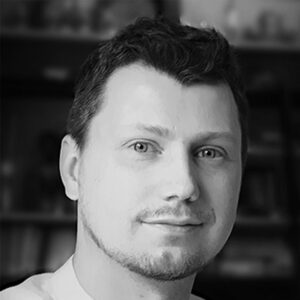 ERA 2 – SPIRIT OF SHANGHAI by Cirque Phenix – VIDEO CONTENT DIRECTOR
DELICIEUX by La Flambee – VIDEO CONTENT DIRECTOR
L'EMPEREUR DE JADE by Cirque Phenix – VIDEO CONTENT DIRECTOR
GLOBAL GAMES Opening Ceremony by The Planners – VIDEO CONTENT DESIGNER
STARGET Company's anniversary by Luc Petit Creation – VIDEO CONTENT DESIGNER
VOXEL Light installation selected by the Bright Brussels Festival – CREATIVE DIRECTOR
ODYSEO, THE CHEMISTRY OF DREAMS by Y Services, Art Director: Pascal Jacob – 3D CONTENT SUPERVISOR AND CONCEPT ARTIST
PRINCESS ELISABETH STATION ANTARTICA – 3D VISUALISATION for Detrois SA – INTERNATIONAL POLAR FOUNDATION
FIFA WORLD CUP 2014 OPENING CEREMONY – 3D VISUALISATION – Artistic Director: D. Cornez Creative Producer: F. Bollen
1789, LES AMANTS DE LA BASTILLE – 3D CONTENT DESIGNER – Dragons Films
THE CIRCUS FEATURING BRITNEY SPEARS WORLD TOUR – CG Artist – Dragon Films
As concept artist and 3D video content supervisor for FRANCO DRAGONE :
LIDO PARIS MERVEILLES
THE HOUSE OF DANCING WATER
STORY OF A FORT – LEGACY OF NATION
THE HAN SHOW
THE DAI SHOW

SOROLLA – Ballet Nacional de Espana
LINE RENAUD UN SOIR DE MAI A L'OLYMPIA
TABOO I, II et III
KDO